These past few months have been full of transitions for our team. We had two new families come in, and two families leave for a new assignment. Life overseas always seems to be full of lots of hellos and good byes. In February, we had a family retreat which was a great way to spend time with those that were leaving and an opportunity get to know better those coming in. It was also a good way to come together as a team to talk about our goals and vision for the next year. Part of that bonding took place on the lazy river at the eco resort where we were staying.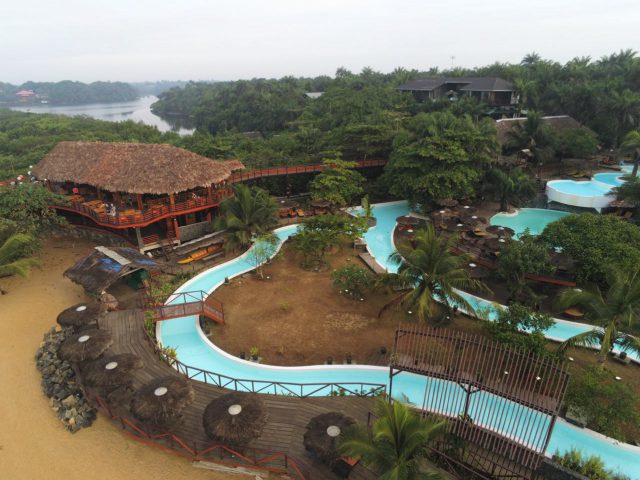 One of the new families is our new helicopter family. They are from Arizona and have three kids. The first few weeks were crazy as they had to live in temporary housing. Then at the beginning of March, Noel and I moved to a duplex at the end of the compound, and the new family moved into our house. With three kids, they needed the space that our house had. Some of you may remember that my school was attached to our house. What's up with that? Well, our old place had five bedrooms and then a big school room. I had been using two of the bedrooms for school. At the end of February, a wall was put in dividing my school from the house. I now have my big school room plus two extra rooms that are used as a playroom and a room with a big table where we can work on projects together. The new family still has three bedrooms and a great big living/dining/ kitchen area. They seem to be settling in and making the house their own.

Do we like our new place? Actually we love it. It is just the right size for Noel and I. It is a two bedroom with a spacious living/dining/kitchen area. Instead of moving a bunch of furniture, we just bought most of the furniture at the house we were moving to. Our biggest adjustment has been the longer commute for me (Teresa) to the school. I went from a 30 second walk down the hall to a 13 minute walk. I enjoy getting more steps in and my interactions with others along my commute. Some days I take my lunch. Other days I catch a ride with someone from the office heading my way. Today Noel bought me a bicycle. (See it in the picture above.) So we are figuring it out. Our next challenge will be what will the commute look like during rainy season.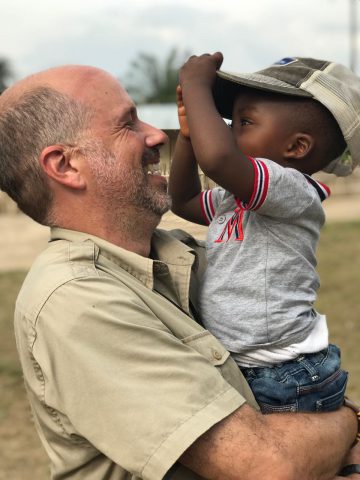 Noel's flight schedule has been full the last few week with a few overnights up in Foya which is our base north of here. These overnights give him a closer look at the projects such as Active Fellowship which uses sports to interact with kids while also teaching them songs and bible stories. This past week, a team was facilitating protection training.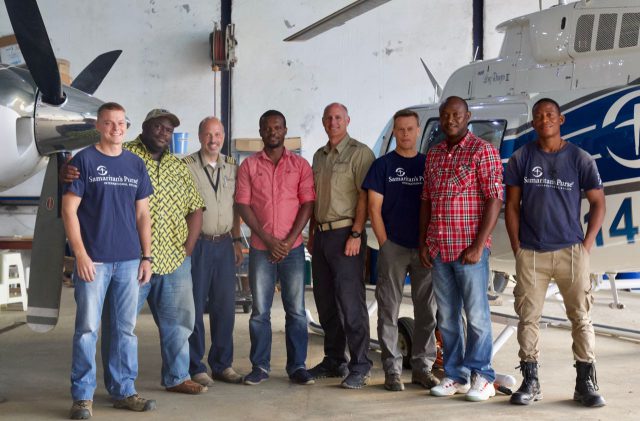 My school has settled into a nice routine. The students are learning and seem to enjoy their time together. We have added another Pre-K student for four days and kindergartener comes after recess for our history and botany. I have named the three PreK students my Three Musketeers. My first grader and 2nd grader felt they needed a nickname too, so we came up with the Dynamic Duo. Here are a few pictures of my students.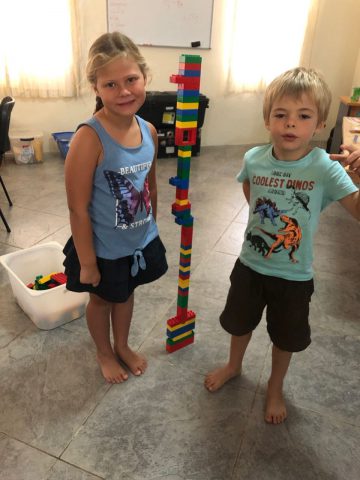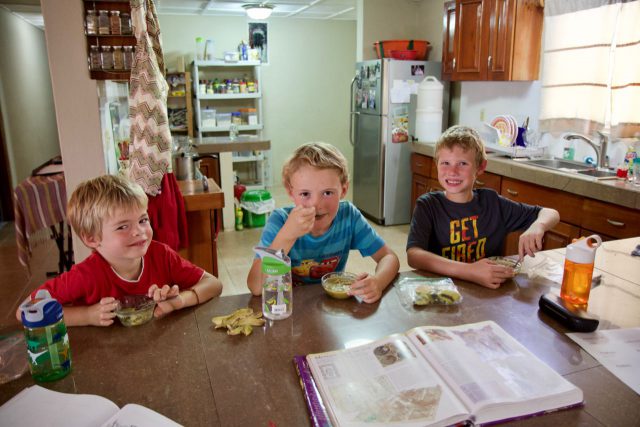 Winter and David are both doing well. Winter has one month left of her internship in Virginia. She loves her work, and the internship has been a great fit with her. One weekend she was part of a polar plunge with Special Olympics. She even took the icy plunge herself. David has a full schedule with classes and his part-time job in the photography department. In his free time, he loves taking pictures and playing spike ball. Over spring break, he and a friend were in a tournament that was a fun experience for both of them. His plan is to spend the summer in Texas. Anyone in Texas have a job lead for him? We are looking forward to seeing both of them in May for Winter and Nathan's wedding.
We have so many things to be thankful for. The transitions on our team are going well. The newbies are fitting in and doing well, It is great to see their new ideas and how they are making this place their home. Winter and David are in a good place. Our parents are healthy and active. We get to do work that we love in a beautiful location.
Prayer requests: The wedding in May. Job for David for this summer. The transitions here will continue to go well. Decisions for next year for my school.
Many Blessings, Teresa